Yesterday I created my first Adobe Captivate Aggregate Project. An Aggregate Project is taking more than one course and compiling it into one overall package for the end user.
It wasn't a difficult task, but I had to do some research in how to have the Table of Contents show by default. Here are the steps for creating an aggregate project:
I published all my projects into SWF format (I placed all the SWF files in the same folder):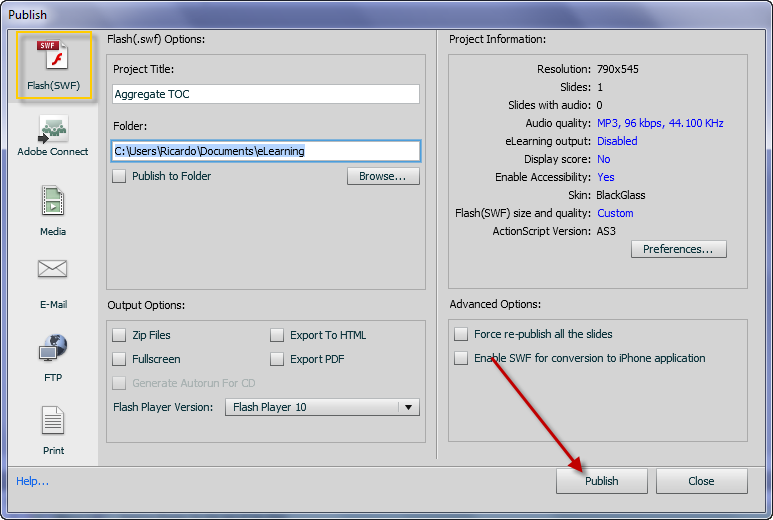 I created a New Aggregator Project in Captivate. File -> New Project -> Aggregator Project
I added the modules to the project
In order to have the TOC show by default on the compiled file, I had to create a file that will not show in the project, but it has it's TOC show by default. This file was a simple slide with some text. The trick is to make sure you set that particular file as the Master Movie. This way Captivate will take the TOC settings from that particular file and apply it to the Aggregator Project.
I selected the file I created, clicked "Set As Master Movie"
I also unchecked the show box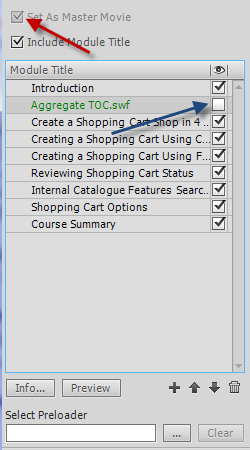 I also had to rename the projects since captivate will insert the entire file name by default.
I unchecked "Hide Table of Contents" from the "Settings" menu so that the TOC appears on the project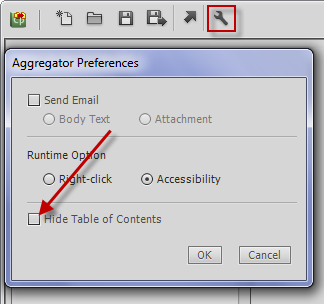 Then, I simply Published the project into SWF format exported to HTML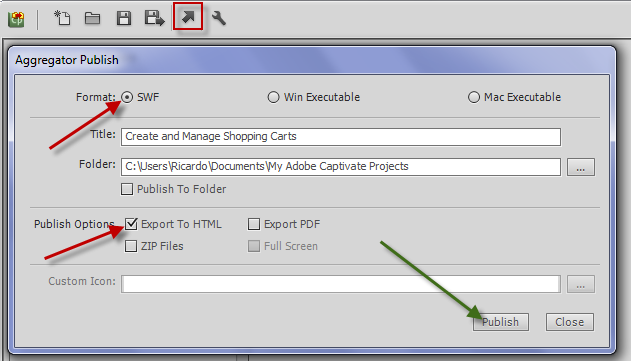 And that was it… I got my Aggregator project with the TOC showing by default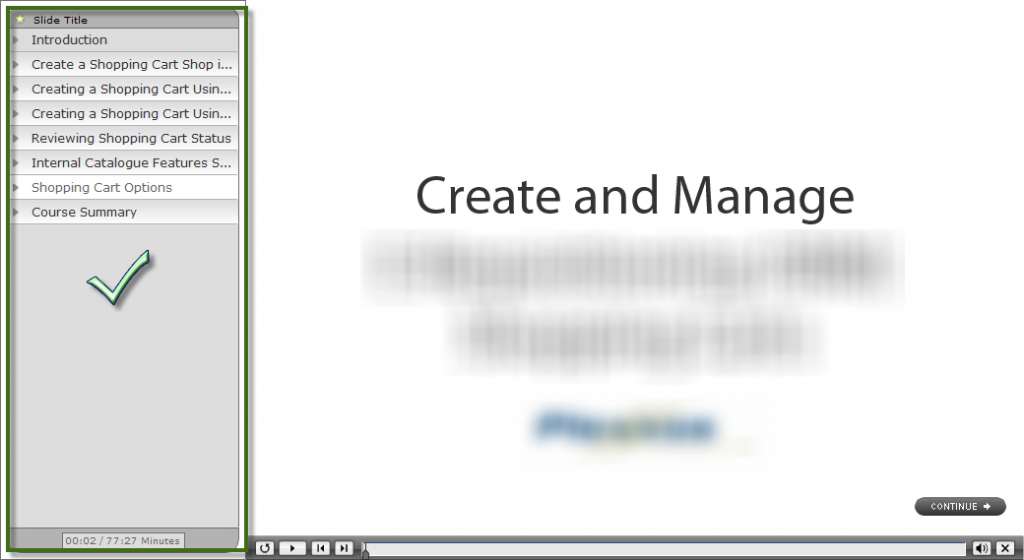 Let me know if you have any questions.
Cheers,
Ricardo